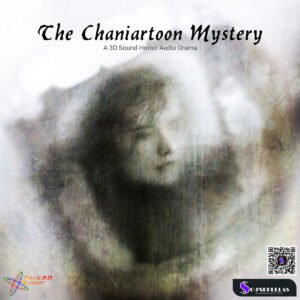 As part of Chaniartoon 2022, SoundFellas Immersive Audio Labs presents the audio drama "The Chaniartoon Mystery", a fantasy story based on the rich history of the city of Chania. Read the official announcement here.
All production was done in the SoundFellas studios, with the latest sound production technologies and special rendering techniques for realistic sound and acoustics of the Echotopia Soundscape Designer, SoundFellas' soundscape design desktop application.
Based on the characters, story, and screenplay created by Dr. Anna Gioran and Pan Athen from SoundFellas, in "The Chaniartoon Mystery" the listener follows the personal recordings of Evelyn Makis, a building inspector who was invited to check out the facilities of Chaniartoon 2022 without knowing her ancestral history in Chania, Crete and the dark forces she will confront.